PAYROLL PROCESS OUTSOURCING
Cutting pay cheque is just the inaugural event of the long and important payroll process. To deal with the hassle of numerous transactions, complicated regulations, it is only fair to take expert help. By outsourcing payroll (services) and related compliances to us, you get a perfect solution to all your payroll related worries, backed by a robust technology platform. Contact us to know more about our platform-based payroll solution.
Payroll Process outsourcing lets you focus on your work instead of wasting your time on your non-core activities.It is a good for growing company.
Payroll Process outsourcing
Statutory-compliance Outsourcing
Payroll co-sourcing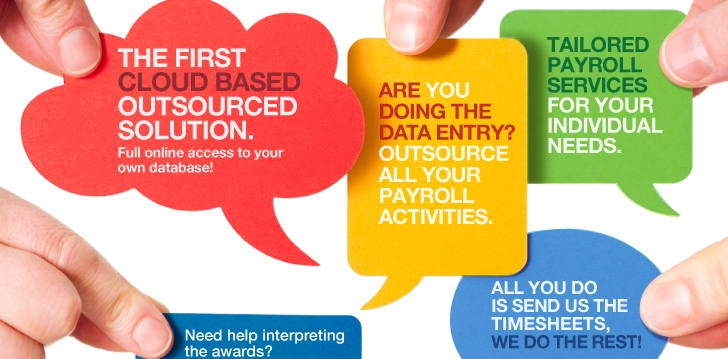 Types of Payroll Services
Payroll outsourcing refers to the activity of entrusting the transactions of processing payroll to a third party which has expertise in the subject. This helps the client organisations to move away from time-consuming, mundane and challenging tasks of processing payroll, and at the same time in ensuring compliance with Indian labour laws.
Though for the past few years mere delivering accurate pay cheques on time used to be enough, now the client expectations are not limited to that. Corporates expect their partners enabling the HR department to focus on strategies and employee development programs by taking complete ownership of payroll function. This has transformed the entire landscape of Payroll Outsourcing Services India. There is a clear move towards Platform-based payroll solutions. People Strong being a pioneer in Payroll outsourcing services in India excels in providing this 360 degree solution based on a robust and advanced HR Technology platform.
Payroll Outsourcing Services by Vishva Software
We at Vishva Software, with our end-to-end Payroll Outsourcing services and robust technology platform, keep 100% employees happy per month by providing 100% error free pay cheques on or before time. Our robust HR Technology platform provides features like employee self service, pay slip and form 16 download, fixed benefit planner and web-based helpdesk. This is also supported by HR contact center for employee query resolution and exhaustive reports and analytics that provide rich and meaningful insights for effective decision making. We are always alert about our customers and travel extra miles to keep them and their employees delighted. We are one of the first Integrated HRO players with a unique combination of People, Process and Technology, we thrive to provide a payroll outsourcing solution that is Cost Effective, efficient, flexible, confidential and secure.
Payroll Administration & Processing
Our end to end Payroll administration and processing offering covers the entire gamut of transactional activities like Data consolidation, salary calculation, disbursement and Payslip generation.
Compensation Management
One of the biggest reasons for people to work is---- COMPENSATION Global HR can help you in setting up a compensation structure which is not only legally compliant but tries to maximize the benefit for both the employee & the company.We have strong expertise in developing variable pay structure & bonuses like performance bonus or retention bonus policies.
Investment declaration processing
We facilitate our clients to take care of the investment declaration process. Through our robust technology platform, the process of investment declaration can be automated (with online investment declaration form, Tax Calculator) to provide ease of use for employees.
Tax Calculation
Tax calculation is an integral part of our Payroll offering. We take care of Income Tax calculations in accordance with India's Income Tax laws. We keep up to date with the change in policy or laws so that we provide 100% accurate information to our clients and their employees.
Income tax returns preparation
We ensure last mile delivery to our clients. As part of Payroll outsourcing offering we support our clients in Income tax returns preparation by providing statutory reports like Form 16.
Statutory Reports & Registers
We support our clients in timely completion of periodical returns, computation of benefits like PF, superannuation, gratuity, ESI eligibility and contributions, Labor Welfare Fund contributions, and Professional Tax (where applicable). We also provide statutory reports like Form 3A, Form 5, Form 6A, Form 10, and Form 12A for Provident Fund; Form 4, Form 5, Form 6, Form 7, and Form 8 for Pension Fund; Form 6 and Form 7 for ESI & so on.. Through this support we keep our clients free from any legal or statutory liability.
Retrospective processing
We can also handle retrospective computation of changes to various data heads and make appropriate computation and payments in the current period. These include change in eligibility for a wage element, change to wage amount, change in applicability of statutes. E.g.: PF, ESI, profession tax, and change in tax exemptions, like rent paid for housing etc.
Employee Support
We provide a robust employee support framework by a combination of 3 mediums:
Employee help-desk: We will provide a dedicated number where your employees can call us with any query related to payroll or tax advisory services.
Web-based employee self-service: Employee self service includes features like: monthly pay slip view and download form 16 view and download, investment declaration, flexi benefits planner, tax calculator, business reimbursements, leave management and investment details for availing income tax exemptions.
Email services: Employees can also get their queries resolved through emails. Through company provided a dedicated email-id for this purpose with guaranteed resolution of queries within the pre-defined SLAs.